VoIP Information & Help
Help solving your VoIP problems.
VoIP Mechanic is your information VoIP online resource about Voice over IP, with lots of help, VoIP tutorials and how-tos about VoIP installation, troubleshooting common VoIP problems such as echo, buzzing, dropped calls, one-way audio and problems with faxing over VoIP. We offer you VoIP troubleshooting tutorials on how to identify and correct problems, in short we will help you with VoIP. Whether you are researching about getting VoIP, sell VoIP as a rep or reseller, or are a current user, we will help correct most problems that you may experience with your VoIP phone connection, including echo, choppy voice, one-way audio, faxing errors, and losing dial tone. We will give you the information to fix many of these annoying issues that you could experience with your Voice over Internet phone service. Whether or not you are familiar with VoIP we think you will still find VoIPMechanic an easy to use online VoIP resource.
Residential VoIP Providers
Provider
Plan Details
Monthly Rate*
Home Phone Service

Call the US & Canada for free
1 free hour of international calling included
Tons of features at no extra cost

* $15.00/mo. or $6.21/mo. with 2 year contract

$6.21*

Details

49 Reviews

Home Phone Service

Calls to US and Canada: unlimited
No activation or hardware cost
Money back guarantee and 30+ features

* $6.25/mo. 1-year prepay equals $75.00/year

$6.25*

Details

75 Reviews
Our tutorials have lots of how-to and setup information and will give you the knowledge and understanding that will lead to better VoIP calls and a better quality with your (VoIP) Voice over Internet Phone service. VoIP is one of the best new technologies to come along in the last 30 years and offers phone service with features unheard of up until now. Learn about Voice over the Internet to help you choose which VoIP provider is best for you. Business owners who are considering VoIP, hosted VoIP or IP-PBX Telephony should check out our information. We offer information on both Hosted VoIP and Asterisk, an in-house VoIP business phone system solution. Use us as your troubleshooting mechanic and VoIP resource.
How to solve your VoIP problems.
By helping you correct VoIP problems like echo, choppy voice, bad call quality, dropped calls and installation problems. We will offer tutorials on how to best fax over VoIP and the best way to set up your home network. We have put together VoIP fax settings for HP, VoIP settings Canon, VoIP with Panasonic fax and others. We offer you suggestions of what to look for when considering VoIP. And show you the best way to install VoIP and prevent costly issues from not having given the initial process enough thought.

Whether you currently have VoIP (Voice over Internet Protocol) phone service or are gathering information about it, sooner or later you are going to require some help correcting issues that you may experience. We offer you easy how-to fixes to complex problems. Check out our information about 5 pitfalls of VoIP and how to avoid them with the right setup. Any great new technology has a learning curve; we want to make it simple for you to get to the front of that curve.
---
If you are a small business considering a VoIP installation (business phone), then you need to plan the move with consideration on how some common issues are going to affect your business communications. Good planning for VoIP and fore thought can save lots of potential headaches by reading our business VoIP how-tos.
---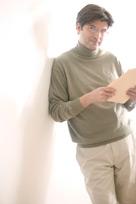 Are you currently
installing VoIP
service? Then VoIP Mechanic can help with:
Need Hosted VoIP, a VoIP business phone system?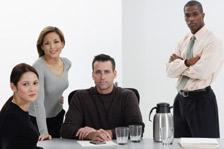 Then a hosted VoIP (
Internet Business Phone System
) may be the answer:
---
Are you experiencing
problems with VoIP
?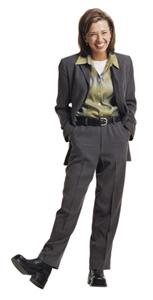 Then VoIP Mechanic can assist and help correct:
Take a look at the top 5 complaints about VoIP and the solutions to solve them.
---
VoIP Mechanic tries to give you the information that you need. If you would like to link to us, please feel free to add a link.
No material may be copied, distributed or published in any way or form, without prior written consent from VoIP Mechanic.