An Asterisk based IP-PBX
Asterisk IP-PBX Business Phone System.
VoIP has changed the face of traditional communications forever. Now another addition into the traditional communications world has arrived, an open source Asterisk IP-PBX. Asterisk IP-PBX has been around for several years, but now like VoIP is becoming mainstream, a go-to choice for a business PBX. Today's advanced open sourced Asterisk PBX software has been the result of a quiet ongoing twelve year revolution. It has been installed and operating on millions of machines (servers) and has proven to be stable, customizable, rich with feature sets and a more reasonable priced alternative to the traditional propiatary PBX phone system that companies sell. Backed by the open source community, who are continually advancing applications and writing no license fee alternative to the proprietary software that runs traditional PBXs. Like another open source software, Apache, which runs most of today's web servers, Asterisk has become the choice PBX software and with that choice developed into a viable option for a business phone system.
An Asterisk PBX is a good choice.
Vendor specific proprietary PBXs (Business phone systems) have always been "closed" systems, with hardware and handsets (phones) that are specific, not only limited by the manufacturer, but even by a model of that manufacturer. This continues to add-ons and upgrades, which tend to be costly and cumbersome. The software that operates them is usually only revised when a totally new build is available, forcing a complete upgrade of a system, which is very expensive, so customers are stuck without new features unless they spend a lot of money. With an Asterisk based PBX the software is free allowing the vendor to save costs. New feature sets, as they are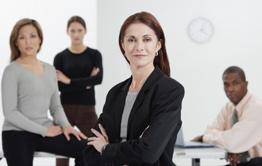 developed, can be added without major costs.
These savings then are passed along to the user resulting in a significant lower price. The handsets are IP-phones, produced by several different vendors, again reducing proprietary pricing, even to the point of being able to use a non-proprietary softphone which can be obtained free.
---
Asterisk Information.
The advantages of an Asterisk based IP-PBX are:
Lower cost- being an open source software, Asterisk keeps the price of a system down. And hardware is not vendor specific, which increases choices and further reduces cost. Plus, you don't get charged for each feature like the license charges of traditional PBX manufacturers.
Features- it comes with numerous features as part of the Asterisk PBX application. Additional open source feature sets, when developed can be added without additional cost.
Expandability- If you need an extra extension, just get another IP-phone and add it to the system.
Branch offices- which can be added to an existing system and connected through an Internet connection. (Again lower cost, with the IP-phones being the cost of hardware.)
Remote workers- can plug a phone in at home to their Internet connection and be extension dialing. Using a softphone (free) and connect while out on the road.
An in-house system- signaling will take place over your LAN reducing latency and making for a very stable dependable system.
Open source- which unlike a PBX manufacturer has a community that is constantly developing, testing and tweaking the software code. And all of this information is shared and accessible. IT professionals are learning to administer Asterisk, so in-house personnel are becoming more and more able to manage the phone system.
SIP trunking- no matter how you currently connect (traditional phone lines (CO), PRI, ect., you can use SIP trunks to take advantage of cheaper VoIP calls.
---
Features you should expect in an IP-PBX.
You will find that an IP-PBX based on Asterisk will have more features than you could wish for, and unless you are operating some large call center, the feature sets should make for a robust business communications system. And if you are operating a large call center and need advanced ACD features, add on applications can be found for a reasonable cost. Typically the features should include:
Auto-Attendants
Advanced call forwarding features
Find me Follow me
Blast Groups (ring all)
Voicemail to email
Music or your own recording on hold
Call Queue
Conference Bridge
Programmable time options
Integration with PSTN lines, VoIP, as well as other IP based systems.
ACD (Automatic Call Distribution)
Outlook integration
Name Directory
Real Time Call Logs
Paging
Web Based Administration
Although the list above is indicative of an Asterisk based IP-PBX, it is not the entire feature set. And if you get a system installed and have special requirements your vendor should be able to accommodate many requests. And all, at a far lower cost than any other traditional equivalent PBX that we can think of.
---
What other considerations with an Asterisk IP-PBX?
As with any sophisticated phone system, some thought should be given to support. In most cases you should be able to handle many of the simple call features, as the web based administration is a lot more intuitive than traditional PBXs. This will also save your company money. But, even then you should contract for a support package when purchasing a system. The cost will be well worth it and even with this included your system will be significantly less.
You also want to make sure that your network is configured correctly and the wiring is in good shape. This would include any VoIP system, hosted VoIP, an IP-PBX or anything else that depends on IP traffic.
---
What about the IP phones?
An Asterisk based IP-PBX can be configured to use most IP Phones. This comes as a big advantage over a traditional PBXs, that will allow only a limited model of phone models that the manufacturer makes. The freedom to purchase phones from a choice of manufacturers and then a choice of models from that manufacturer will come be a benefit financially. Plus you will get the choice to buy phones with lots of buttons and features (more expensive) or less. Although there are many manufacturers of good IP Phones, we have provided some information about phones and discuss Aastra, Polycom and Grandstream, all three excellent phones companies with several models each. [learn more]