Compare the Best Hosted PBX Providers
Hosted PBX Service
Hosted VoIP or an Internet business phone system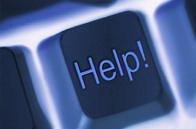 One exceptional communications solution for the small to medium business is an Internet business phone system or hosted VoIP (Internet PBX) or to have their own IP-PBX business phone system. Now, not only can a small business have that option, it can save money and gain numerous features by choosing one of two great system choices, an Asterisk based IP-PBX or a hosted VoIP solution. Both will improve business services and save costs over traditional PBXs and come with numerous features that will grow your business, improve efficiency and make expansion less costly. Either way you will get a VoIP system, with remote extension dialing, auto-attendants, and voicemail to email, plus a slew of additional features. A hosted PBX solution or VoIP PBX, or an Internet Based Business Phone System is an exceptional value as hardware costs are reduced. It has robust features that many businesses desire and is very affordable because it limits the need for some of the equipment purchases and reduces the overhead of personnel and maintenance. It can be a great choice for the very small business (1-10 phones), but as the number of users increases, an alternative choice should be considered, (one of the best choices for more than 8 to 10 phones would be an Asterisk based IP-PBX system). Service Plans on a hosted PBX solution might include unlimited long distance for one low rate, technical support and options that allow a business to add additional ipphone extensions, as they grow. Both these technologies (hosted VoIP and an in-house Asterisk IP-PBX) have recently come into the business telephone mainstream as both stability and technology have improved dramatically. These options have been gaining in popularity as provider choices have increased and pricing has come down. Some of the requirements are a robust stable Internet connection. More on the requirements to consider a hosted VoIP solution.
Residential VoIP Providers
Provider
Plan Details
Monthly Rate*
Home Phone Service

Call the US & Canada for free
1 free hour of international calling included
Tons of features at no extra cost

* $15.00/mo. or $6.21/mo. with 2 year contract

$6.21*

Details

49 Reviews

Home Phone Service

Calls to US and Canada: unlimited
No activation or hardware cost
Money back guarantee and 30+ features

* $6.25/mo. 1-year prepay equals $75.00/year

$6.25*

Details

75 Reviews
---
What is an Internet Business phone system (hosted VoIP)?
An Internet Business Phone System (also known as hosted VoIP or a hosted PBX system or VoIP PBX) is a phone system where the provider houses most of the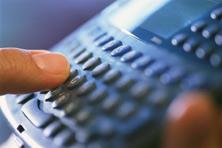 equipment and handles the technological needs and resources which the phone system requires to operate. The voip pbx provider usually handles the support for the service eliminating the need for an in house phone tech (although having someone with some networking knowledge can be an advantage), further reducing overhead. Users contract for PBX services and forgo the expense of purchasing and maintaining expensive server or PBX switching equipment. Phones, (IP phones), are usually the only direct necessary hardware equipment purchase for the customer and they will connect through an Internet connection (router) using VoIP technology to the hosting company's servers, which then handle the phone calls, extension dialing and other advanced calling features that a business requires. The system will include features such as an auto-attendant, extension dialing, voicemail to email, queues, and advanced call forwarding features. With VoIP technology and an Internet business phone system, the feature set can be even more robust that some traditional PBXs, giving the customer control like they have not imagined. The first hosted PBX systems actually were more feature rich than their traditional counterparts (in-house PBX systems) and since that time have added even more features, making the hosted VoIP PBX a first class choice as a business voip-phone system. Some of the features should include:
Extension Dialing
An Auto Attendant
Voicemail to Email
A Web based control panel for Administration
A Call Queue
Advanced Call Forwarding features
Music on hold
SMS notification
The ability to add additional ip-phones/extensions at a later date
A way to receive faxes
---
Small to medium (SOHO) businesses are finding more often that their business presence can be from home or the office and keeping in touch with clients can become easier and more convenient with an Internet based Business Phone System. Having an IP phone at home, as a VoIP PBX business extension, makes your home office an extension of the business office. A customer does not know where you are and by them dialing an extension from an attendant, listening to music while on hold, will be convinced that they have reached you in your business location's office. Having all those features of your office phone and being able to access those features is one of the the benefits of a hosted PBX VoIP phone system. Deciding to forward your phone calls at a moments notice, access your Voicemail and make unlimited long distance calls can go a long way to strengthening your business. A hosted VoIP PBX (Internet business phone system) can be a solution to many of today's complex communication needs at an amazingly low monthly affordable price.
Some of the benefits of an Internet Business Phone System (hosted PBX) solution are:
A substantial immediate cost savings. Most of the equipment resides at the provider's location. There is no need to make a large expenditure for equipment. Having most of the equipment with the provider also allows for easy servicing and upgrading and at the provider's expense, not yours.
Buy or lease IP phones only as needed. There is no need to commit to a "phone system with x number of phones", just get how ever many you need now and add others later. This allows for you to adjust over time, saving upfront costs now.
Updates, new features and enhancements are all done by the service provider.
Support is provided by the service provider.
Better worker productivity. Having all the features that a hosted PBX offers will allow workers, salespeople and staff to work more effectively. Remote workers can also reduce costs by lowering office space needs.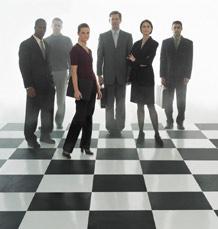 "We may be spread out about the country, but we all work from the same virtual office. We can pick up our VoIP phone and dial an extension and speak to one another just like we were in an office."
Today's business requirements have changed drastically in the last decade. Call centers are now located over a vast geographic area, connected by VoIP connections. Salespeople work from home when not out on the road attending sales events or visiting clients. Tech support people do their jobs remotely, something that wasn't envisioned just 10 years ago. Small to medium sized businesses look at adding additional locations, all with point to point VoIP communication and to share resources; in essence leveraging their existing business to make more revenue without all the extra expense. And then when they estimate their capitol outlay they look to large savings on a PBX phone system by choosing an Internet business phone system (a hosted PBX).
The features included with many hosted PBX systems are numerous. They probably include such features as:
Call Waiting
Call Attendant (Auto Attendant)
Call Queues
Call transfers
Extension dialing
Music on hold
Voicemail with multiple greetings
Voicemail to email
Advanced call forwarding features
Web based control panel
Remote access
Etc.
---
More about Hosted PBX features and what to look for when choosing a provider.