Setting up your Hosted PBX
An exceptional communication's solution, your hosted PBX phone system, should be setup to work with ease and handle your business's calls with ease and efficiency. Effective communication should be as much about handling outgoing calls affordably, as it is about getting the incoming calls to the proper person or department or even getting needed information, like hours, address or fax number directly to the caller in a straight forward timely manor. With a little thought and a few configurations your hosted PBX system (Internet business phone system) can handle your companies' communications like a breeze. And your customers and business prospects will be presented with the professional company image that will help drive additional business and revenues. IP-phones are well designed, look smart and some have LEDs that are well lit and sharp.
Residential VoIP Providers
Provider
Plan Details
Monthly Rate*
Home Phone Service

Call the US & Canada for free
1 free hour of international calling included
Tons of features at no extra cost

* $15.00/mo. or $6.21/mo. with 2 year contract

$6.21*

Details

49 Reviews

Home Phone Service

Calls to US and Canada: unlimited
No activation or hardware cost
Money back guarantee and 30+ features

* $6.25/mo. 1-year prepay equals $75.00/year

$6.25*

Details

75 Reviews
---
The attendant is the receptionist.
An automated attendant is your companies' virtual receptionist. It will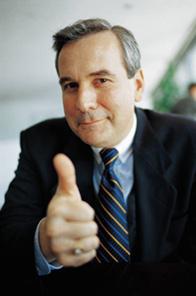 answer the incoming calls and offer predetermined options for the caller to choose, depending on what they might need. It will help improve efficiency by getting the call to the correct person the first time, rather than have to go to one employee and then be handed over to another. Or worse still, having the call placed off hook with the receiver on a desk while the employee hunts for the proper recipient. It can direct calls to different departments, employee's extensions or to different voicemail boxes. An attendant is usually associated with larger companies, but now with a hosted PBX solution it is an affordable feature that will improve efficiency for even the smallest of companies and give them "big company professionalism". Some ideas on configuring your attendant are with best practices in mind are:
Attendant choices should be quick, so the caller can get to their choice in a reasonable amount of time.
Avoid redundant choices.
Consider an option that would go to a recording giving a caller certain company details, such as address, fax number, hours of operations and/or directions.
Typically a company would want their main business number to go the automated attendant. Since this is the number that most calls come in on, it should be handled in the most efficient manner. If an account with a hosted PBX company is newly created and a temporary number is assigned, then the call treatments and the attendant can be configured using that temporary number. Then, if and after a port occurs, the ported number replaces the temporary number. Before the port process occurs a forward can be placed on the main business number sending it to the new temporary number so the new hosted PBX system can start to be used.
---
Extension dialing & transfers.
Extension dialing and transferring calls are an integral part of any business phone system and it is what truly makes a business organization integrated. Whether a company has three employees or 20,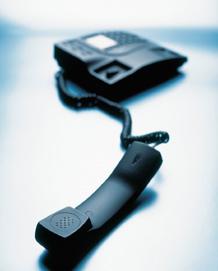 extension dialing makes life easier, improves productivity and increases professionalism. Being able to transfer a call to another person is a daily routine and a feature that we take as a given, but now imagine that the person that you are transferring the call to is at a desk two time zones away. That's the beauty of a hosted PBX. That person is plugged into a router on another network somewhere, connected by the Internet and you are in the same business organization and able to transfer a call and dial an extension and have them pick up like they are in the next cubicle next to you. So your hosted PBX should have these features and most frankly do.
Creating extensions can vary, but most businesses start with 100 or 1000. These can vary upon personal preference, but should probably have three or four digits and be in a sequence.
A Hosted PBX system should include some sort of scheme that when a organization is started will help build that org and assign the predetermined number of extensions to it in sequence. As additional lines are added they should then follow that scheme.
The biggest part of extension configurations is to stick with a naming convention that makes sense. This holds true to other names that may be required as well. Use standards and then stick with them so as the business system gets larger it is easy to follow.
---
Voicemail to Email stay connected
Using Voicemail to email can create a big advantage in being able to stay in touch with customers and clients. VoIP hosted PBX solutions typically should have the feature where a voicemail generates an email in real time and sends that voicemail as a wav attachment. With this email you get timestamp information as well as caller ID number. The message can then be opened on a computer and listened to. This allows someone with Internet access to get instant messages from their work phone and respond if need be in a quick and timely fashion. In some cases it may be a message requesting information which can be immediately emailed to the caller. In other cases it may require a return call, but whatever the need, it can happen in real time. For best practices with voicemail, consider the following:
Record your away or busy messages personally, it is more professional and personable.
Use an email address which you can access remotely. If other coworkers need to hear a copy of the message you can either forward the message from the phone system or via email.
---
Lots of inbound calls, think Queue
If your company receives lots of inbound calls, a way to handle them efficiently and professionally is to use a call queue. A queue is a place where calls reside on hold until someone is available to take them instead of having a customer get a busy or go to voicemail. It has features built in like greetings that can give wait time, preset update messages, and music on hold. It also can give information about the queue like how long someone has been on hold. It should also be able to hand off calls in preset ways or priorities.
Typically a call queue in a hosted PBX environment would have the calls staged on your provider's servers, which would be a benefit to conserve your network's bandwidth. The call would only transfer upon being able to be answered.