VoIP Sites Worth Visiting
VoIP Mechanic has listed some VoIP links that have helpful information. Most of these sites have been selected because they are directly related to VoIP, IP-PBXs, Asterisk and VoIP services and have enough content to make them a good online resources.
Helpful VoIP Sites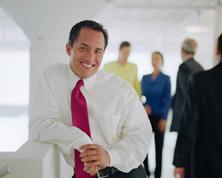 VoIP Info Org VoIP Wiki- a complete reference on VoIP.
Home Network Help Just as the site's name says, they offer good substantial information on creating, adding and configuring networks with practical explanations.
VoIP Supply Highly recommended for everything you'll need for VoIP, presented from the company's great website and with service professionals that put the customer first.
PbxMechanic A useful site for telecom professionals and owners of PBX phone systems. Lots of easy to download free phone manuals and phone guides.
Linksysinfo.org This site has a wealth of information to all users of Linksys routers, including DD-Wrt and Tomato QoS information, or anyone looking for some networking help.
PowerPBX.org Forum and detailed instructions for installing and configuring Asterisk and FreePBX from scratch.
Zeracom PBX and other converged telephony solutions, including CCTV, paging systems and structured cabling. Zeracom has their own Asterisk based IP-PBX and sells phone systems Greenville, SC.
How to Mend It Help and Answers to fix problems with all sorts of gadgets.
GigaOM Om Malik founded this blog that covers technology news with analysis and opinions on many broadband topics including VoIP.
SmithonVoIP Market mirco-analysis and speculation, a new media site that features educational resources for people looking to learn more about VoIP.
DSL Reports Tools and forums about broadband connections.
Test Your VoIP Do an analysis designed to test your connection. This test measures several items that will affect your VoIP connections quality.