Hosted VoIP vs. an IP-PBX
Hosted VoIP vs. Asterisk IP-PBX
When considering the pros and cons of a hosted VoIP solution compared to an in-house IP-PBX some consideration should be given to the fundamental differences of each system and the distinct advantages of each. Moving to an IP-PBX based business phone system, whether that be a hosted or virtual solution or an in house IP-PBX is a good choice regardless which type of system you choose, but understanding the differences can be an important step for making the right choice and ultimately your satisfaction with your new VoIP business phone system. With the spread of open source Asterisk as the PBX software driving down costs for both hosted VoIP providers and many IP-PBX manufacturers there are significant benefits for users to be able to get a late technology business phone system with more features at a lower cost.
What is an Internet business phone system or Hosted VoIP?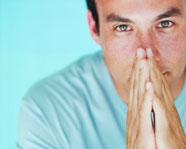 Traditionally, an Internet Business Phone System (also known as a hosted PBX or hosted VoIP or virtual PBX) is a phone system where the provider houses most of the equipment and handles the technological needs and resources which the phone system requires to operate. The IP phones or desk-sets usually plug into a router on premise and almost all the signaling, calls and and features are handled by the provider's IP-PBX server residing at the provider's location. The hosted VoIP provider's service usually charges you monthly for the service and includes a package of minutes and features or as a low per minute calling cost.
Provider
Plan Details
Monthly Rate*
The #1 VoIP solution for remote teams.

Work from anywhere with mobile & desktop apps
Stay connected with video meetings
Manage users easily with intuitive admin portal




Details

46 Reviews

CLOUD VOIP TAILORED TO YOU

Free Polycom phones + 30 day trial
Unlimited calling with easy setup
US-based customer support

* 5 or more users, monthly contract




Details

53 Reviews

Upgrade your phone service with GoToConnect

No fees for add-ons, upgrades, or features
Get your first month free
Simple to use for admins and users

* Price is per month per device




Details

250 Reviews

Business VoIP Made Clear and Simple

Unlimited Calling, Flat Rate Billing
40+ Enterprise Class Calling Features
No Contracts, Quick & Simple Setup

* Price based on multi-user hosted PBX solution




Details

2 Reviews

Alliance Phones for Business

Control Panel monitoring
Setup takes under an hour
Receive daily call reports

* 12% discount for subscribing and paying for a year upfront




Details

13 Reviews
Residential VoIP Providers
Provider
Plan Details
Monthly Rate*
Home Phone Service

Call the US & Canada for free
1 free hour of international calling included
Tons of features at no extra cost

* $15.00/mo. or $6.21/mo. with 2 year contract

$6.21 *

Details

48 Reviews

Home Phone Service

Calls to US and Canada: unlimited
No activation or hardware cost
Money back guarantee and 30+ features

* $6.25/mo. 1-year prepay equals $75.00/year

$6.25 *

Details

61 Reviews
What is an IP-PBX business phone system?
An IP-PBX business phone system is like a traditional PBX residing in an on-premise location (usually a phone closet/computer equipment room), but with later technology that uses IP routing. Signaling takes place from the IP phone to the PBX server over your LAN. Calls can go out through a traditional Bell like company (PSTN) like you may have had for years or over the Internet (VoIP) with SIP trunking or a combination of both. These traditional connections can be regular copper lines or a T1 with a PRI circuit. The IP-PBX is purchased (and possible installed) from a telecom equipment company who connects the system to provider(s) using gateway cards. These providers are the ones that most likely already handle your calls (AT&T, Verizon, Nuvox, etc.) or a SIP Trunk can be configured to connect with an ISTP (Internet Service Telephone Provider). The best and most affordable IP-PBX business phone system is an Asterisk based system.
Understanding the fundamental differences between hosted VoIP and an IP-PBX will help in understanding the benefits and limitations of each business phone system.
Hosted VoIP vs an IP-PBX.
Let's compare costs.
Purchasing an IP-PBX phone system usually consists of buying hardware including a server incorporating the correct interface cards needed to connect to your telephone company and IP phones. For hosted VoIP the only hardware usually needed are the IP phones, although in many cases a router may additionally be needed, specifically one that is good for VoIP. A summary of the positives and negatives for comparing the costs for the two are:
Hosted VoIP
Lower initial equipment cost and lower setup cost.
Lower to no maintenance costs.
Low potential monthly service provider's cost for calls and features.
Easy to add lines.
New features and upgraded software as part of service.
Asterisk IP-PBX
Higher initial equipment cost and higher setup cost.
Higher long term maintenance costs.
Potentially lower on-going monthly cost after system is paid for.
Ability to SIP trunk with VoIP provider to get low cost calls.
Initial outlays can be identical for IP phones (i.e. 12 Polycom 550 SoundPoint IP phones could be either for an IP-PBX in house system or for a hosted VoIP solution), but other equipment such as the IP-PBX server with PBX software and/or routers can be specific for the service. A few thousand (3 to 5) for a server with software and cards is typical. On-going maintenance of the server with hosted VoIP will rest with the provider, while if purchasing an IP-PBX then after an initial time period will be a cost burdened by the user or owner of the IP-PBX.
Costs to expand.
Adding additional phones (users) to an IP-PBX can be as simple as adding another IP phone, unless additional licensing is required (VoIP Mechanic suggests getting an open source Asterisk IP-PBX that is totally open.), but with hosted VoIP you will need to add both the cost of the hardware (IP phone) and add to your service plan, which will increase your monthly cost depending on the hosted VoIP provider's plan. Both can be easy to do. An Asterisk based IP-PBX will have an administrator's GUI interface where you can create another extension.
Let's compare other important considerations.
With any system whether it will be a hosted VoIP service or an in house IP-PBX the feature set is critical for your satisfaction. If it won't do what you need it to do, then look at another system. Given that caveat, there are some more important considerations. Here are some pros and cons:
Hosted VoIP Positives
A provider has many more resources than a user. So new feature sets are a possibility. (Yet these might come only for an additional charge.)
Implementation of new features will be handled entirely by the provider.
Ease and quickness of picking and canceling virtual numbers.
Ease of moving your phone system. Plug in the IP phone to a broadband connection and your back to extension dialing, making and receiving calls.
Hosted providers usually have edge border controllers or other NAT software that can better navigate through routers allowing easier implementation of remote users.
A loss of Internet or other catastrophic event at a business premise will have almost no effect on the business operations as calls will still either go to voicemail or to a cell phone. This is because the PBX equipment is sitting in a collocation facility with redundancy, back up power sources and other special safeguards.
Hosted VoIP Negatives
Connections (signaling) and voice quality are directly related to your Internet connection, but internet providers have gotten much better in the last two years.
Loss of Internet will result in loss of phone service. (Although calls will still go to voice mail or where ever else they are routed to, like a cell phone.)
Flexibility and/or customization and new future features may be slow or non existent for some providers. Hosted VoIP providers are unlikely to change or adapt services for single users, although there are some hosted VoIP providers that will customize feature sets for businesses.
Fee increases can be charged and/or cancellations fees imposed.
Your provider's stability, both operational and financial.
Premise based IP-PBX Positives
Having a IP-PBX gives you complete control* allowing you to adjust, create, delete users, extensions and turn on or off feature sets.
Possibility of adding new open source feature sets without license fees (with some truly open Asterisk systems) as they are developed by the open source community.
No need to change your current carrier.
Ability to add VoIP trunks for savings on calling.
Ownership of server reduces costs over a period of time after system is paid for.
Premise based IP-PBX Negatives
You have an IP-PBX and should have someone who can manage it.
Expansions can increase complexity.
Your IP-PBX manufacturer goes out of business and your left without the ability to manage the system at its root (this would require the Linux root password).
Upgrades on software and patches may require a technician and incur a cost.
A loss or failure of a PBX will make calls coming into a business get a fast busy, essentially putting a business out of business.