VoIP & Virtualization
VoIP and Virtualization
Unified communications infrastructures such as VoIP and server virtualization have not been bedfellows until recently. That was mainly because real-time communications demanded higher performance levels than could be well-accommodated by simple Web applications. However, the PBX system is no longer the separate proprietary system it used to be.
This does not mean that all types of VoIP software can be virtualized. Some vendors use programs that only run well on proprietary servers. Nevertheless, there are many vendors who run their VoIP software on standard Windows or Linux systems, which can be virtualized with relative ease.
Functions of a VoIP Server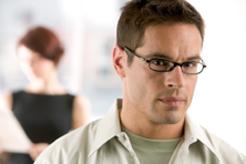 The resources in many data centers are underutilized and virtualizing the call manager servers can be of greater benefit. The VoIP server largely remains idle during calls because the path of speech does not use it. The server is only used during the initial seconds when a call is being set up and the last few seconds of a call.
The VoIP server does not function as the traditional PBX box. It only helps to control calls when it communicates with softphones, IP phones, gateways and other endpoints to establish a call. The endpoint uses a signaling protocol to communicate with the server by sending a packet of call request. The server then establishes the call by getting in touch with the other endpoint.
The VoIP server essentially gets out of the way after establishing the call, which operates in a peer-to-peer connection that does not require the server.
The call manager resources do not get fully utilized even during the busiest times. The server uses between six and 10 packets for each call attempt. If the server sets up 1000 calls within an hour, it makes an average of between two and four packets per second. It also receives the same number of packets at the end of the call. The traffic remains negligible irrespective of the size of a call center.
Advantages of Virtualizing VoIP
Taking VoIP into the virtual environment helps to do away with the waste of call manager resources. Dell Server virtualization helps to lower the number of servers required, which in turn reduces cooling and power requirements.
As more vendors shift to the use of multi-platform software, VoIP virtualization becomes a more attractive option.
.