VoIP Mechanic
VoIP Information, troubleshooting, configuration
Whether you currently have VoIP (Voice over Internet Protocol) phone service or are researching it, you may need technical help, tutorials and advice with correcting common problems like echo, choppy voice, dead audio, static and buzzing. We offer ways to solve faxing over VoIP issues and other network integration problems. VoIP is the next great Internet application, one that has changed the communications landscape. allows users and the small business entrepreneur to have a state of the art telecom system at a fraction of the cost. Hosted VoIP systems can allow the SOHO market to have a better IP based PBX system. Asterisk, an open source PBX software, is allowing businesses to have better phone systems which cost much less than traditional PBXs.
Whether it is for a home office or for a larger enterprise multi-location VoIP business phone systems, like hosted VoIP or an Asterisk based IP-PBX can be the most affordable, feature rich communications system available.
We can suggest fixes and give you straight forward information to correct some of the issues and problems that can occur with a connection like echo, choppy voice or dead spots, faxing errors and dropped calls. We offer you easy fixes to complex problems. We also provide you with installation planning and help, and suggest ways to make a transition to VoIP easier.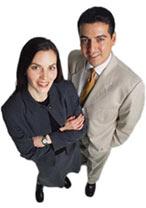 Any great new technology has a learning curve; we want to make it simple for you to get to the front of that curve. Over the next few years more and more people are going to switch their current phone service to Voice over the Internet. The financial savings will be measured in billions. Already millions of people are discovering the numerous benefits to a VoIP phone service. These financial savings are going back to the households and home businesses that are moving to VoIP. This could actually be the biggest change to happen to communication and home businesses in the last twenty years.
Make as many long distance calls as you like, for one monthly fee.
Have numerous additional features, at no additional cost.
Have mobility- take your phone service with you.
VoIPMechanic offers you current VoIP information and technical help, through easy, understandable advice.

If you have not converted to VoIP, but are looking at doing so, this single step will make all the difference in the world.
Many people may say, What's to plan? I want to change my phone service, no big deal, I just switch over. Well, have you considered where your broadband connection is and how after you have the connection will you be able to connect that connection to the other phones in the house? If a business, have you considered the alarm line, the fax line and if your credit card machine will work?
Or perhaps you are looking at the savings of converting to Voice over Internet and forgot to realize that your DSL provider may make you keep a number with them so you can maintain their broadband connection. We have heard people say, "I had all my numbers ported, and didn't realize that I was going to lose my DSL connection."
Important: With a little research and planning, you're VoIP (or Internet phone) connection will not only be a better connection, but will save you money in unplanned, unexpected expenses. Too many people have said "If only I had known that."
---
Plenty of installations are as easy as plug and play. But in some cases they are not and more configurations will be needed. Some DSL and wireless modems may not pass the voice correctly. This usually occurs due to firewalls or unfriendly types of NAT. So, the VoIP IAD does not receive the correct information or return audio. You end up experiencing one-way audio. In most of these cases, we can suggest solutions and remedies that will correct these issues.
---

After the installation and making of successful calls there might come a time, maybe soon, or perhaps later, when something unusual is going on. Perhaps you will experience annoying echo or poor quality choppy audio or even a loss of dial tone or you added another piece of equipment and now things are not working correctly. So, you may need some help or advice. So, you may need some help or advice. Then VoIP Mechanic can offer you information on troubleshooting. And the steps needed to identify and then correct the issue. We can help with these problems:
Communication errors when sending faxes over VoIP.
The quality of the voice is not as good as it use to be, there is distortion or an echo.
VoIP one way audio; they can hear me and I can't hear them.
VoIP calls that are choppy with dead spots.
Dropped calls.
Getting a fast busy when calling known good numbers.
The best way to get dial tone and make calls when carrying your VoIP device to a hotel.
We will add more and more VoIP information all the time, so come back often. We will also send out a Newsletter to those that subscribe. You can send in your comments and experiences. We look forward to hear from you. You can reach us on the contact page.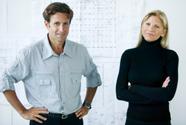 Residential phone customers are turning to VoIP (Voice over Internet Protocol) for their homes in record numbers. It's easy after realizing that you'll get a host of features with unlimited long distance calling all for one low monthly charge. And many are using this same service for their small business. With features that help solve business communication needs and pricing that grabs one's attention.
Now there is an even better and more robust solution for the small to medium size business, one that delivers the features that a costly business phone system will, but at a great savings. This is an Internet Based Business Phone System. It's a business phone system that takes advantage of the Internet and the unlimited calling plans that has made residential plans so popular. It delivers robust features and allows a user to have extension dialing or transfer their calls. It makes moving extensions easy, even setting up an extension at home or at a remote location. It includes an auto attendant, perhaps a calling queue and yes it also will greatly reduce costs. It's an Internet Based Business Phone System (also known as a Hosted PBX).