About EFaxing services
Internet Fax Services- eFaxing
An online fax service is a service that lets you send, receive and access faxes from anywhere in the world without the need of a traditional paper fax machine. Sometimes referred to as Internet faxing it is a process of sending a fax via an email account. The fax is converted to an attachment, usually as a PDF, which you can access anytime.
In some cases, especially for the small business, an optional Internet faxing service provides the smart fax affordable solution that they have been looking for. There are VoIP connections that cannot support faxing and these efaxing services can offer a viable, cost conscious alternative.
How does an Internet Fax Service work?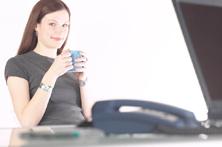 Faxing out over an Internet connection can be accomplished by using a service that accepts your document via email. With some services this is accomplished by placing the destination fax number in as the first part of the email address. For example, sending a fax to 1-888-HPfaxme would be done by using the fax number 8884732963 as the name of the email address followed by the @yourfaxservice.com. The message is then sent as attachments or as a typed message in the body of the email or both. In most cases you will want to add a subject, as well. As soon as the faxing service receives it they will convert it to a fax document before delivery to your fax recipient. And you'll receive a confirmation email upon delivery.
Sending a fax would go like this:
Computer---> Internet---> Fax Service's server---> Phone line---> Fax machine
Receiving a fax would go like this:
Fax machine---> Phone line---> Fax Service's server--->
Email attachment (pdf)--->Internet---> Your Email
With an online fax service you can receive faxes via your Internet connection from anyone, anywhere. You should, as part of the service get a dedicated, personal toll-free or local fax number. Senders fax to your number and you receive it via email or access it via a web-based site (online control panel) that holds all your faxes for viewing, forwarding or sorting. And most of these online fax services offer your that web interface, where you can view information about the faxes you sent and received (numbers/dates/times, etc.), as part of your service.
Are Internet Fax Services cheap?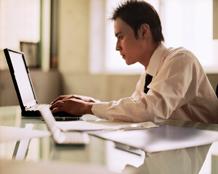 Yes, not only are they convenient and offer an excellent service, online fax services are a smart faxing alternative choice for only dollars a month. You can even find a good service for less than ten dollars a month. Some efaxing services offer:
Your own fax phone number.
A package (number) of inbound and outbound faxes included each month in the basic monthly cost.
Some online storage.
A web portal where your faxes can be managed.
Some points to consider when choosing an online fax service are:
To be sure that the document was transmitted properly get a service that sends a confirmation email to you. This feature eliminates any possible miscommunication problems, giving you the knowledge that what you fax actually transmitted.
Look at the number of inbound and outbound faxes included in the plan you choose. When or if you exceed that number you will get charged per additional fax, so choose the plan that best fits your situation.
Take not of how many faxes can be stored online and for how long. Even though you can always download them for storage, it's a nice feature to be able to have them stored and accessible from the control panel.