HP All-In-One Fax Settings for VoIP
Fax over VoIP - HP Fax Machines.
HP All-in-one Printers/Fax machines are some of the most widely used all-in-one machines in the world and are available at very low prices. VoIP Mechanic has continued in giving information on many common models of HP All-In-One printers, such as the HP J3500 series and the HP 8500A series all-in-ones. Again, as we stated previously, the best combination is low baud rate and ECM off, but as you will see, some models (for instance the 8500A series) by disabling ECM the BAUD rate setting goes to medium or v.17 (14400 baud).
VoIP Fax settings on HP J3500and J3600 series All-In-One machines.
Press Setup
Scroll using navigation until you get to Advanced Fax Setup.
Then select Fax Speed.
Using the arrow keys until select Slow (v.29 9600 BAUD)
Inside the Advance Fax Setup menu you will also find the setting for Error Correction Mode; select Disable.
Note: On the J3500 & J3600 series machines, the three fax speed settings are Fast (v.34 33600 Baud), Medium (v.17 14400 Baud) and Fast (v.34 33600 Baud). Machines are set by default to fast with ECM on.
Settings on HP 8500A series All-In-One Printer/Fax for VoIP.
Using the Touch Right Arrow scroll to Setup.
Touch Fax Setup, then touch Advanced Fax Setup.
Touch Fax Speed.
Touch the option Slow (v.29 9600 BAUD).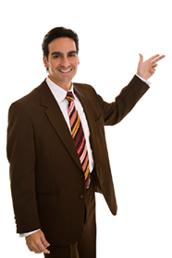 ** Please Note: Turning off ECM on the HP 8500 Series models affects the Fax Speed which will automatically be set to Medium (v.17 14400 Baud) and you no longer will be able to send or receive faxes in color.
If after trying first to fax successfully over VoIP and you have failed faxes make sure other settings are correct (in addition to the Fax Speed at Slow) and only then disable ECM. (It is an easy setting and can be disabled for specific faxes if need be.)
Press Setup.
Press 5 for Advanced Fax Setup.
Next press 7 to select Fax Speed.
Select Slow.
Disabling ECM on HP 8500A All-In-One
From the Home Screen touch the Right Arrow and select Setup.
Touch the Fax Setup and select Advanced Fax Setup.
Touch the Down Arrow eand select Error Correction Mode.
Select Off.
HP Fax Parameter values.
Fax parameter values have the following options:
0 = v.17 14400
1 = v.17 12000
2 = v.17 9600
3 = v.17 7200
4 = v.33 14400
5 = v.33 12000
6 = v.29 9600
7 = v.29 7200
8 = v.29 4800
9 = v.27 4800
10= v.27 2400
26= v.34 33600