SIP Trunking - a checklist
SIP Trunking- What to consider.
SIP trunking is now more and more in the VoIP spotlight, because it offers businesses advantages that improves efficiency and saves monthly expenses in several ways. SIP trunking, sometimes referred to as VoIP trunking or IP trunking, is using your Internet pipe to carry voice rather than a typical connection over traditional PSTN connections. As more and more businesses, both large and small look towards lower telephony costs, including lower long distance calling plans, low cost International call rates and lower inbound toll free solutions, they will come to discover that SIP trunking has these benefits, plus other benefits including; Easy expandability: As more trunks are needed, it just a simple matter of a having the provider make more active. (As long as you have sufficient bandwidth.)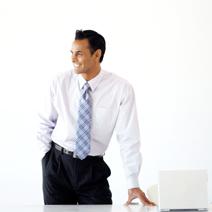 So, we have made a list of some of the items that you would want to consider when exploring SIP trunks as a telecom connection.
SIP trunking checklist.
1) Are you looking to change all* of your lines to SIP trunking or just a few?
The answer to this question will determine how much your immediate savings will be and which options you should consider (like SIP trunking with bundled Internet). It will also be the basis for determining the capacity requirements of your "Internet Pipe".
For more prospective, there are a wide range of businesses in a multitude of situations, for instance, perhaps a company just wants a few trunks for setting up "least call routing" on their PBX to take advantage of low cost calls for long distance, or better yet International calling. Perhaps a company is tied into a 3 year contact with their current phone company and does not want to pay a penalty. Understand your situation and what type of service would be best suited for you.
2) How many simultaneous calls will you need?
This number is important because it will determine the capacity of your communications and other important considerations will be dependant on this number. Ordering the correct number of concurrent calls will figure into your total cost and your bandwidth requirements. Remember to consider advanced IP-PBX call features like ring groups and conferencing so that your capacity id sufficient.
3)How much bandwidth will your require?
Voice trunks can be easy to figure out the minimum bandwidth that will be needed to support them concurrently. Typically it would be the number of concurrent calls times either 40kbps or 95kbps for either G729 or G711 codecs. Which brings up an important point, whoever you choose to be the provider of your SIP trunks should offer G729. This codec offers excellent compression without sacrificing much quality. In fact, in many cases the quality could actually be better when calls are being starved for bandwidth. And expansion can be made less costly as the total amount of bandwidth will be far less with G729.
Adding to your concurrent call capacity will be your bandwidth requirements for any applications that you may be running. Adjusting QOS to favor voice over other protocols can have a degrading performance on those applications, so more capacity rather than just enough is important.
4) How will faxing, credit card machines and alarm systems be handled?
Outbound faxing should best be handled by a regular copper line connected to the PSTN. Inbound faxing can be handled by Asterisk IP-PBXs, as well as other IP based systems and a PDF of the fax will reach you by email. Credit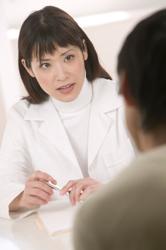 card machines that operate on a modem should also be left on a traditional copper line, unless the credit card machine that you have is Ethernet (broadband) capable.
5) Would you require redundancy or a failover back-up solution?
In some critical situations you may want to consider one of your analog PSTN lines as a failover option in case the Internet connection goes down. This line could also be used as a back up fro emergency 911 calls.
6) How much quality, reliability and stability will you need?
The answer to this question is not as straight forward as one would think. With the financial benefits that SIP trunking will bring there is going to be the possibility of some quality and reliability issues during one period or another. And even though the quality of SIP trunking providers has been very good, it's not going to be on an AT&T PSTN connection level. This question is even more important when you are SIP trunking with a provider that is connected to over the Internet where the entire connection cannot be controlled. That is, some providers will offer you both an Internet connection, like a T1, and the SIP service as a package, as this allows them to monitor the connection, and set QOS
(Quality of Service)
on the entire connection. The only way to ensure a high quality of service is to be able to fully control the connection.
7) Will you get both the Internet connection and the SIP trunking from the same provider?
The benefits are that you will probably have a more stable and controllable connection, but the downside might be having to change Internet carriers. Having both eggs in one basket can be an advantage when issues arise, as the provider can't point the finger at another company. Cost is another consideration, is their T1 or other connection comparable to what you can get elsewhere?
With providers who are not able to offer both the (fully managed) connection and SIP service, is your current ISP and their peering partners solid?
8) What type of pricing and plans will be best for you?
This question can only be answered by your business model and what factors may outweigh others when making comparisons. Some of the points that will be important are charges for any extras like toll free numbers, International rates, how many bundled minutes are included and if you will be paying by the trunk. Additionally, how many numbers can you have and what will be the price for each extra number.
There are providers who have expanded the traditional SIP trunking model of a per trunk charge and offer a basket of services for a specific monthly charge. Take stock of your needs and compare.
9) What type of guarantees will the provider make, what type of support do they offer and what type of commitment will you have to make?
Some providers are going to make you commit to a certain term, others will not. Some providers will have cancellation penalties and specific requirements to cancel, which you may at some point find it burdensome, so make inquires.
Read reviews about the provider and use that information in your decision making process. Good customer service and good technical support can be a big plus, easily worth spending a little more for.
10) Will the provider offer any equipment like a SIP router or other edge device?
Some providers offer for a small monthly fee, an edge SIP router that helps them control the connection. If this is the case, will you be able to purchase your own at some point and save the monthly charge?