Questions about Hosted pbx
As we continue with the 10 questions to ask a hosted VoIP provider before signing up, remember that it's not only about lowest price. You'll find that the quality of the service and the hosted VoIP companies' customer service will be an important part of deciding which hosted PBX provider you choose. Another point to consider is how easy is the sign up process as well as the how the hosted VoIP provider's
When your business is on the line, turn to hosted VoIP.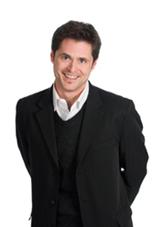 7)Can your system support both inbound and outbound faxing?
Faxing is a usually a business necessity and for some an absolute requirement for others. And we know that there are large challenges when it comes to faxing over VoIP. Some providers have solutions while others do not. You will want to know if your potential provider has a solution and supports faxing. What will happen if you connect a fax machine to a VoIP line, will you be able to fax (given a few settings made on the fax machine)? If they offer a faxing solution, then is it both inbound and outbound (many services offer inbound fax capabilities, but not outbound) and will there any additional extra charge for that service (inbound VoIP faxing). Knowing the answer to these questions may result in keeping a regular copper line for faxing, another monthly service and monthly expense. Remember, faxing over VoIP does not always work, so you may want to look into an internet faxing service (eFaxing services).
---
8)What other monthly charges might I incur?
Inquire about any other fees, special or otherwise that you may get charged for. Does the provider have a one time "setup fee", or a "add a service fee" that gets charged for each additional service that might be added. Find out what the provider's international rates are. If they are high in comparison to others and you make a substantial amount of international calls, then these additional costs need to factored in.
---
9)How do you guarantee the quality of your service?
VoIP providers can vary widely in the quality of their service. Some providers use superior outbound termination with more consistent quality, while others may use less reliable partners. And as VoIP connections travel over other networks, they can face challenges that more traditional phone companies do not face. Realizing that there can be occasions, though probably brief, where Voice quality is bad, or worse yet, periods where calls may not complete, due to a myriad of possibilities; how will the provider handle those events. Will they notify you and work diligently to resolve the problems (most want to get issues resolved very quickly), or will they wait until you open a trouble ticket and then act as though it was everyone's else's problem but theirs? Do they have a failover solution?
---
10)How do I know you will stay in business?
VoIP providers have been going through a consolidation phase in the business cycle, so make sure your contract is binding if your provider gets acquired. Stability, longevity and financial solvency are attributes that make a VoIP provider less likely to have a financial upset, but knowing the financial strength of a company may not be that easy to determine. Use the Internet to search out information on the company. Check out the BBB (Better Business Bureau) and see what their record is when dealing with complaints.
---
With a little foresight and the right questions you can make an intelligent choice for a hosted VoIP service which will be the best solution.