Planning for VoIP
VoIP Planning- what you need
If you're planning to install VoIP, either at home or for your business, we will help you with how to choose a VoIP Provider and also make suggestions about how to best prepare for a successful VoIP installation. So, take a few minutes to consider, not only VoIP's benefits, but the possibilities like the savings and the unexpected consequences of Voice over the Internet. Whether your getting a residential VoIP service or hosted VoIP for your business a little research, planning and knowledge can go a long way to make your move to VoIP fulfill your expectations. If you sell VoIP or hosted VoIP, either as a rep or a reseller, good planning and avoiding common pitfalls can make the difference between a successful sale and one that is rife with problems.
If you are looking to get business VoIP service installed in your office or home office, compare business VoIP providers in the table below by price, features, and customer rating:
Provider
Plan Details
Monthly Rate*
PBX Unlimited Extension

Hosted PBX at a fixed rate
Make unlimited calls
Advanced features like voicemail to email

Details

49 Reviews

Nextiva Office

Unlimited calling
No commitments or contracts
Low rates & US support

Details

164 Reviews

Smart PBX

No long-distance fees
Ultra reliable
Flat rate billing

Details

167 Reviews

Virtual Office

Make unlimited calls to 10 countries
2012 Frost & Sullivan Market Share Leadership Award
Mobile phone app and PC softphone

Details

37 Reviews

RingCentral Office

Hosted PBX in the cloud
Unlimited calls and faxes
No contracts, always-on US support

Details

77 Reviews

Business Phone Service

Quality hosted PBX sservice
Set-up included free
30-day no risk trial

Details

37 Reviews

Business Class Hosted PBX

Unlimited calls & faxes
Ultra-reliable
VoIP phones are free

Details

14 Reviews

Hosted PBX

Business PBX for $5/month
1.4 cents per min. for outbound calls
Set-up is instantaneous

Details

4 Reviews
If you are looking to get residential VoIP service installed in your home, compare residential VoIP providers in the table below by price, features, and customer rating:
Residential VoIP Providers
Provider
Plan Details
Monthly Rate*
VoIP Phone Service

2 months free for VoIPMechanic.com users
Home VoIP service
Complimentary VoIP phone adapter

$8.32

Details

94 Reviews

Home Phone Service

Call the US & Canada for free
1 free hour of international calling included
Tons of features at no extra cost

$6.21

Details

22 Reviews

Home Phone Service

Calls to US and Canada: unlimited
No activation or hardware cost
Money back guarantee and 30+ features

$6.25

Details

13 Reviews

Home Phone Plus

Inexpensive residential VoIP service
Voicemail-to-email transcription
No contracts

$6.99

Details

38 Reviews

Unlimited World Plus

Unlimited calls to 80 countries
Free long distance. No connection fees
Set-up and phones are free, no contract

$24.95

Details

6 Reviews

Freedom 24-month

From $4.99/month for VoIPMechanic.com users
Free adapter included with service
Second line is free

$4.99

Details

136 Reviews
---
Let the experts at VoIP Supply, the world's leading VoIP Store, help you plan your VoIP deployment today.
Consider the benefits of VoIP?
Cost and savings are just some of the benefits of VoIP. Some of the others are: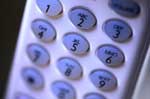 Extra features at no additional cost
Dialing plans that allow unlimited US and Canada calls
Virtual phone numbers that ring to your primary line
Lower International rates
Advanced call forwarding features such as call forward on busy and other Hunting type groups
Portability-bring your phone service to another location
Low cost Toll free numbers
Online Account Management
Call records, voice emails, distinctive rings, call forwarding, automatic call forwarding on no registration (i.e. your Internet connection goes down)
Using the numerous features that may be offered can solve many small business's problems. With call forwarding, voice mails as emails, unlimited calling plans and virtual numbers, a small business person can create a large communication empire.
---
What are the requirements to get VoIP?
The most important necessity is a good broadband Internet connection.
DSL or Cable
T1 or Wireless
If you have satellite in some cases you can still get a VoIP service to work, but due to extreme latency and low bandwidths, especially on the upload side, the end result may be that the quality of calls will be disappointing. Your satellite carrier will need to offer a constant stable bandwidth, rather than burstable speeds. Burstable speeds will not work with voice packets, which depend on a constant steady stream to deliver recognizable words. In addition, your VoIP carrier will need to offer a low bandwidth codec. One codec that might be best for satellite is G723.1.
Bandwidth usage may be something to consider is your ISP severely limits your allowable usage. Look at the following for an idea of how much bandwidth a conversation will take:
Considering your VoIP service uses a non-compressed codec (G711) we can round off the bandwidth required to be about 100kbps of both the upstream and downstream. This will make calculations easy.

Adding both the upstream and downstream together would be 200 kilobits per second of usage on a call.

If we take a round number (again for ease of calculations) of 1000 minutes of talking time a month, we would then calculate the total consumption as:

200kbits x 60 seconds x 1000 minutes = 12,000,000 kilobits. (Since most measurements or caps are mentioned in bytes, not bits, so now we need to divide by 8):

12,000,000 kilobits / 8 = 1,500,000 kilobytes - or about 1.5GB bandwidth usage per month. If you talk 2000 minutes per month (remember this would mean someone is on the phone more than 1 hour everyday) you would be looking at about 3GB per month.
(Or if you want per hour of usage it would be 200kbits x 60 seconds x 60 minutes = 720,000 divide by 8 = 90,000 kilobytes/hour.)
To save on consumption a compressed codec like G729 would use less than half of G711.
The usage or consumption when not on a call, for instance signaling, configuration downloads, etc., would be negligible.
If you are connecting to the main office using a VPN connection and your phone connection (VoIP) is tunneling through that VPN then you may want to learn more about how much additional bandwidth is used. VoIP over VPN bandwidth requirements.
---
What are the considerations of VoIP?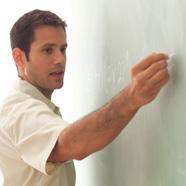 A well prepared plan for the move to VoIP will recognize some of the challenges of the transition. Although it can be one of the easiest moves to make for the casual homeowner, there can still be a few services that will not integrate. For small business owners the need to consider some aspects of the transition and integration are of much more importance.
The Bandwidth of my Internet connection. (Will it be adequate for the amount lines I need?)
Are my numbers portable? New LNP rules for porting which have been enacted for VoIP providers give consumers more rights and a faster turnaround when making simple ports.
What about my current toll free number?
Dial up modems, credit card machines and Tivo. (Most won't work over VoIP.)
E911 and enhanced local inbound services.
Disconnecting all my previous telecom's service and still be able to my keep DSL.
Will my Alarm system integrate with a VoIP service?
Availability of local numbers.
Distributing the VoIP service throughout the premises.
Will my current phone system integrate with VoIP?
411 Listing
Integration with your existing phone service.
Faxing over VoIP can be one of the single most important considerations that a small business can make. If the following apply to you:
You rely heavily on faxing for your business activities.
You fax documents that are more than 4 pages in length frequently.
You send or receive very detailed high resolution documents.
Then it would be best to maintain a regular copper phone line for faxing. The stability of faxing over VoIP decreases rapidly if any of the above circumstances apply.

If you also have DSL or maintain an alarm system that requires a traditional phone line to send the signaling properly, then this remaining copper line should also become your fax line.
---
VoIP Mechanic will help guide you to make educated decisions.
In making smart decisions you will save money, time and aggravation.
Voice over the Internet will drastically change the shape of our communication world.